Welcome!

Security

Your security is nothing to take lightly. Find the right insurance that will fit your needs.

Trust

In everything we do, we do what is right... for YOU.

Please be sure to "Like" and followPrice Insurance Agency on Facebook.

Aaron Price
A referral to your friends and family is the best compliment we could receive.
Find and review us on Yelp!





Price Insurance Agency is an affiliate of: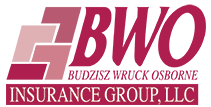 2111 E. Rawson Avenue
P. O. Box 65
Oak Creek, Wisconsin 53154


Proud Member of: